DESCRIPTION
RJ45 connectors ,which means registered jack ,also named of RJ45,RJ45 modular connectors,RJ45 modular jack.It's an electrical connector that was originally designed for use intelephone wiring, but has since been used for many other purposes. Many applications that originally used a bulkier, more expensive connector have converted to modular connectors. Probably the most well known applications of modular connectors are for telephone jacks and for Ethernet jacks, both of which are nearly always modular connectors.
It has several kinds of RJ45 connectors,such as shieled/unshieled RJ45 jack;RJ45 with LED/without LED;RJ45 jack with EMI/without EMI,magnetic RJ45/without magnetic RJ45,POE RJ45,RJ45+USB,RJ45+2port USB,waterproof RJ45 scokets ,etc.
All types of RJ45 we can supply accordingly to customer's requirements.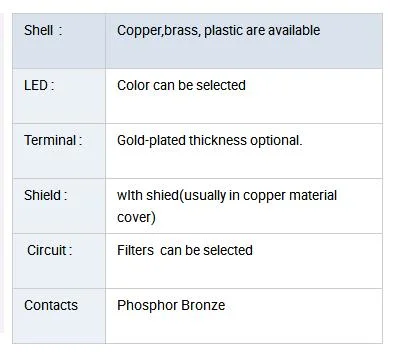 Materials
Body - Thermoplastic, UL94VO Black

Contacts - Phosphor Bronze

Contacts plated - Gold plated over Nickel, Solder Tails Tin plated over Nickel

Shield - Copper Alloy, Nickel Plated
Electrical
Insertion Loss: -1.0 dB @ 100MHz (typical)

Return Loss: -13.5 dB @ 100MHz (typical)

Common mode reflection: @ 1-100MHz: -30dB (typical)

Crosstalk: @ 1-100MHz: -35dB (typical)

Inductance: @ 100KHz/0.1V, 8ma DC. Bias: 350uH Min.
Detailed product image:
1X2 Ports 8 Pin 90 Degree rj45 for ata phone adapters to wifi internet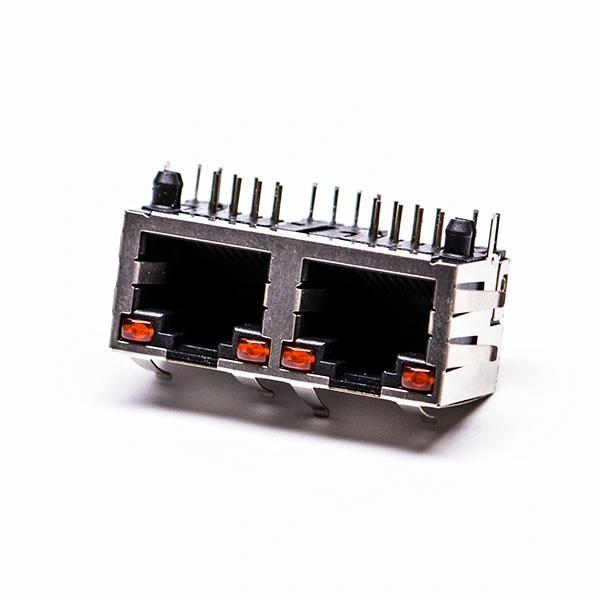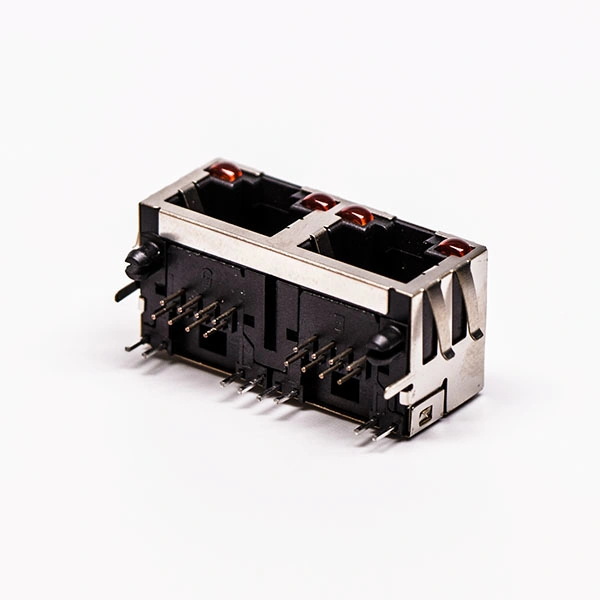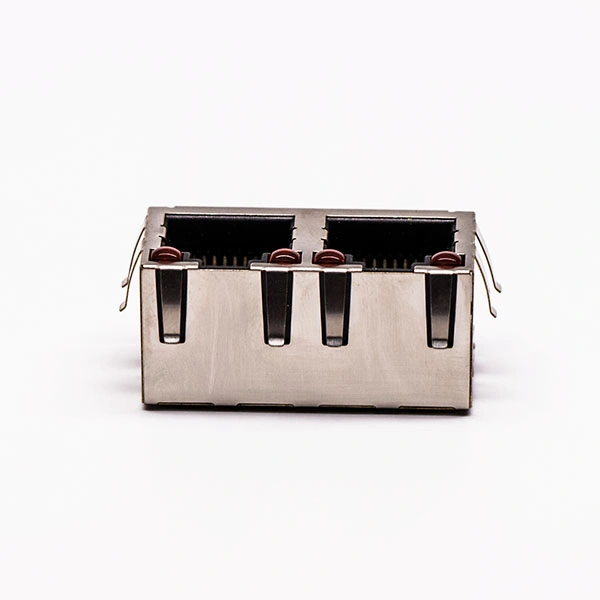 Related product: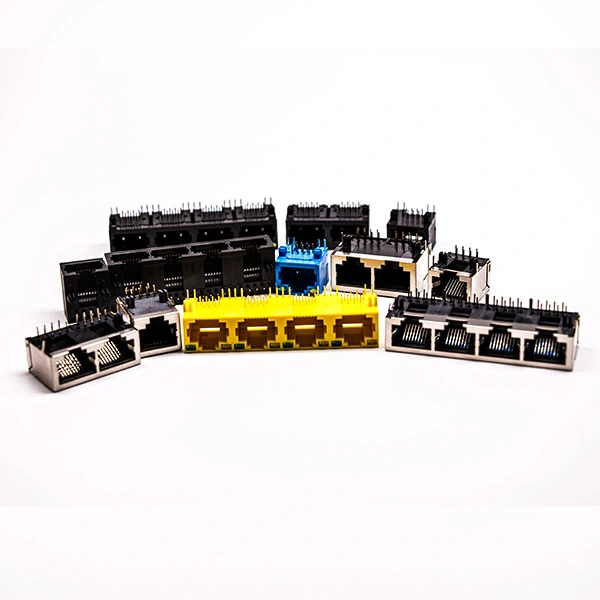 Our Company: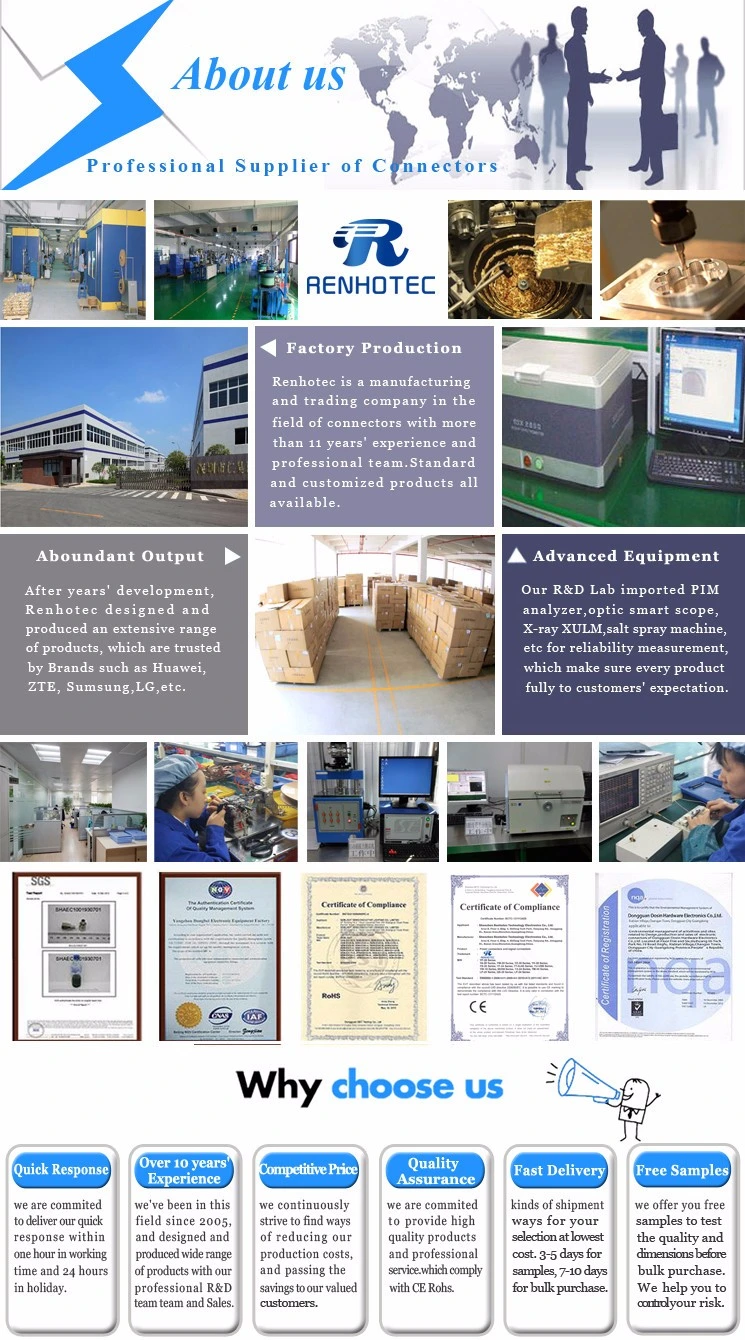 Welcome to your inquiries !
Contact : Mrs Fiona